Focus LLP is moving on Thursday March 14, 2019.
SOUTHLAND PARK II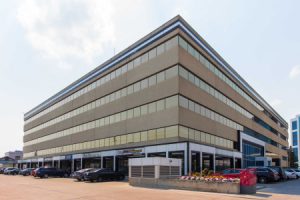 Timing
Focus LLP' office will close Thursday, March 14, 2019 at 3:00 pm to commence the office relocation.  We will resume regular business hours on Friday, March 15, 2019 at 8:00 am.  
Location
The new business address is:
Suite 530, 10333 Southport Road SW,
Calgary, AB, T2W 3X6. 
All other contact information will remain the same.  Please update your records accordingly.  If you are unfamiliar with the area and wish to see a map click here.
Parking
Free parking is available, however, you must register your license plate number when you enter the building.  For easiest access, park on the north side of the building and use the elevator at that entrance.
If you have any questions regarding the above, please do not hesitate to contact our office at (403) 509-3290.
With regards,
Bill Minor, CPA, CGA
Focus LLP