Financial Analysis can help you to determine the success and status of your company!
Do you understand your company's finances as well as you would like?
How is your banker looking at your financial statements?
Would you like to learn how to read and understand your financial statements?
Do you want to learn how to understand and calculate your key ratios?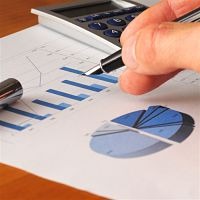 Here are just a few of the ratios that you need to know;
Current Ratio,
Debt to Equity ratio
Gross Profit Percentage
Net Working Capital
Working Capital Turnover
Inventory Turnover
Number of Days in Accounts Receivable
We can help you get a better understanding of your business through ratio and trend analysis.

We can help you to plan future purchases for your company, assist with leasing or financing decisions, help with succession valuation planning and other analytical tools to help you gauge your business.
Give us a call…
403.509.3290
Setup a meeting or phone call with Bill Minor to learn about our firm and to be introduced to our services!!
*Please be aware that a charge may apply if advice is solicited*
Read what one client had to say…

Bill and his staff have been great for our organization over the last 14 years. Bill looked after several corporate returns and personal tax returns as well. I really enjoyed how Bill and his team took the time to go through tax matters in a clear, concise and instructive manner.

John Forgeron, Compression West Corporation